This article is a stub.
This article needs expanding. You can help improve this article by adding additional content.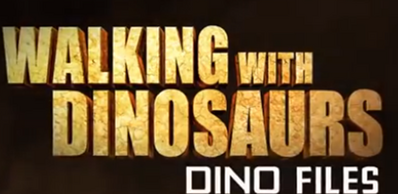 Dino Files are a series of very short video clips that contain information relating to Walking with Dinosaurs 3D film. They feature most of the main dinosaur characters of the film but talk about the more scientific aspects of the movie. Their design is vaguely similar to the Planet Dinosaur 2013 series and contain narrated information along with educative images.
Ad blocker interference detected!
Wikia is a free-to-use site that makes money from advertising. We have a modified experience for viewers using ad blockers

Wikia is not accessible if you've made further modifications. Remove the custom ad blocker rule(s) and the page will load as expected.