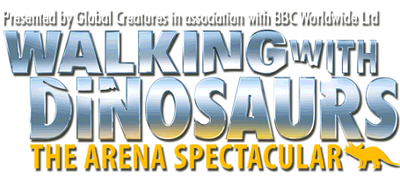 In 2007, this brand-new theatrical performance about dinosaurs was created, based on the 1999 television series. This show featured all of the creatures from the TV show, as well as one new, show-exclusive dinosaur (Liliensternus). It was shown at numerous theaters, around the world, including the Qwest Center, in Omaha, Nebraska.
List Of Creatures Featured
Edit
This is the very first Walking With... production that is not an on-screen production (.e.g., a television series, a special, a movie, etc.).
Ad blocker interference detected!
Wikia is a free-to-use site that makes money from advertising. We have a modified experience for viewers using ad blockers

Wikia is not accessible if you've made further modifications. Remove the custom ad blocker rule(s) and the page will load as expected.