This article is a stub.
This article needs expanding. You can help improve this article by adding additional content.
The Wyoming is a state of America, in the Western United States. There is lots of mountains that contains fossils from Precambrian to our days deposits. The Hell 
Creek formation has a part in the Wyoming.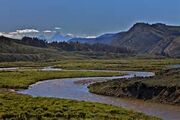 Dinosaurs fossils we can find
Edit
The Wyoming contains the most fabulous and popular dinosaurs ever discovered, like the mighty Triceratops, or the terrifying T-rex.
Dinosaurs discovered :
Section heading
Edit
Write the second section of your page here.
Ad blocker interference detected!
Wikia is a free-to-use site that makes money from advertising. We have a modified experience for viewers using ad blockers

Wikia is not accessible if you've made further modifications. Remove the custom ad blocker rule(s) and the page will load as expected.